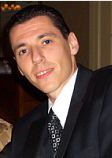 Objective Financial Planning From Independent Financial Advisor
   
Welcome to Sophos Financial. Greetings from Michael Balakirsky MBA, Independent  LPL Financial Advisor and LPL Branch Manager. 
      

As  an  independent LPL Financial Advisor and LPL Financial Planner in Columbia, Maryland (MD),our office  will be able provide You with more than just an independent  financial advice, holistic financial planning and wealth management. Through careful financial planning and  guidance, we can help You pursue the dreams nearest to Your heart, such as sending Your children to college, purchasing a home, planning for retirement, or pursuing a second career.
                    Special Services for Physicians,  Dentists,  Business Owners
 Free Risk Analysis of Your Portfolio:
     Our company will help you with retirement planning, fee based (fee only) asset management , estate, tax and investment planning. Our Investment Advisor Representatives are part of the leading and biggest Independent Broker Dealer in the Nation-LPL Financial*. 
We are happy to assist residents of  Maryland, Virginia and DC with Financial Planning, Financial Advice, 401k withdrawal, IRA Rollovers and Roth IRA conversion questions. 
 As LPL Independent Financial Advisors and Financial Planners, we provide only objective and unbiased financial advice. Our LPL Investment Advisor Representatives have  extensive knowledge on financial planning, fixed,index and variable annuities, estate planning, wealth management , wealth protection, retirement planning  and  fee only financial advice.
  You worked very hard. It's time to finally stop worrying, plan for retirement  and find a clear path towards your financial independence and stability. Contact our Columbia, MD Maryland office  for
*As reported by Financial Planning magazine, June 1996-2013, based on total revenue.
Asset Management and Financial Planning Provided  Through LPL Financial,