Complementary Portfolio Risk Analysis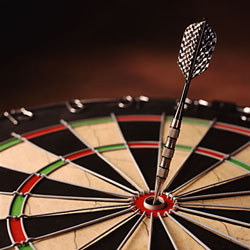 Click The BLACK Button to Complete your Complimentary Risk Test.
Is Market Too Expensive? Can You Afford to Lose in the Next Bubble Burst?
Tired of Market's Ups and Downs?
Do not Know How to Manage and Preserve Your Investment Portfolio?
Do You Want to Know How to Manage Your Portfolio Better?
Our Independent LPL Financial Planners and LPL Financial Advisors will Help You to Pursue Your Goals and Assist with Your Portfolio Review.
Our complimentary and confidential MorningStar and/or Riskalyze portfolio review will analyze and help answer to address:
Your current Asset Allocation
How to Improve Your Diversification
Global Allocation-US vs. International vs. Emerging Markets
Help with Options to Manage Your Portfolio Better
Assist with Financial Planning and Financial Advice
Please Complete Free Risk Analysis (3 minutes).
We will be in touch shortly.
*The projections or other information generated by Riskalyze regarding the likelihood of various investment outcomes are hypothetical in nature, do not reflect actual investment results and are not guarantees of future results.